A Family Law Attorney in Lincoln, Nebraska with More than 40 Years of Experience
If you're dealing with a family law matter such as a divorce or a child support dispute, you may feel uncertain about what to do or how to do it. I am here to guide you through the process and make it as smooth and stress-free as possible so you can take a positive leap towards a better tomorrow.
SCHEDULE A FREE CONSULTATION
JAMES HOPPE
ATTORNEY AT LAW
I decided to go to law school because I have always had a strong desire to help people solve their problems. The area of family law drew my attention because I liked the idea of guiding families to healthy solutions. I first began my career as a criminal prosecutor in court and transitioned to criminal defense. I gained great experience working with cases that go to court, and I now use my litigation skills to seek reasonable solutions for my Lincoln, Nebraska, clients and their families.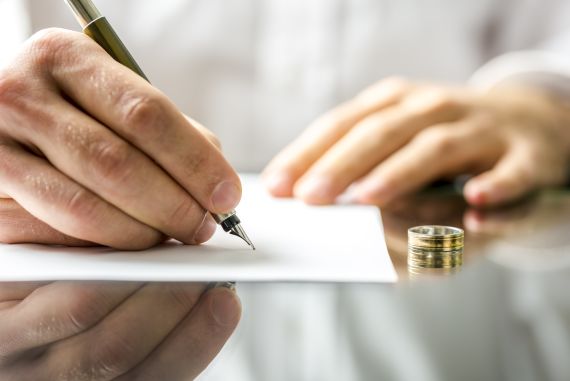 Helping You Reach
a Positive Solution
"Positive" and "divorce" aren't always used together, but that's always been my goal.
I consider the conclusion of a divorce "positive" when a couple has reached a mature and amicable conclusion to their marriage, and all matters surrounding it, including child support, child custody, division of property, alimony, and more.
Striving for a Healthy Divorce
Don't Think of It as a Battle

You may want to enter your divorce proceedings with an iron fist or the idea that you must "win" at everything to reach the conclusion you want. Think of your Lincoln divorce as a collaboration to bring your marriage to an end without any blood or too many tears being shed.
Be Open & Cooperative

Both parties may have similar wants and needs, such as child custody or division of property. If you both want to keep the house, you should express why you should take possession, but you also need to give them the chance to do the same.
Put Your Child's Needs First

Child psychologist Joan Kelly's research suggests most children adjust within two years after a divorce. Make this transition as easy as possible by keeping conflict away from them with the help of an experienced attorney and remind them that they can come to you if they're having difficulties.
Hire An Attorney That Cares
Why James Hoppe Law Offices?
My Lincoln-based office conveniently serves many of our surrounding communities, including those in the counties of Lancaster, Seward, Saline, Gage, and Saunders.
Your no-cost initial meeting with me will give us the opportunity to get to know each other. Use this time to make sure I am the right attorney for you, without the financial risk.
Helping Families Since 1978
For more than 40 years, I have seen many families and attended to their needs. I use that experience to help current clients find effective, positive solutions to their legal matters.
Don't Go Through This Trying Time Alone
With me by your side, you will have an entirely new perspective and set of eyes on your case. To ensure you are being treated fairly and your voice is being heard, I will be there as your tenacious advocate. Let my experience work to your advantage so you know you are receiving the best possible guidance for your unique situation.